Brett Schutte - Joins the Team

Fast Forward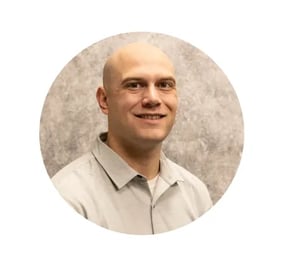 Brett Schutte joins Fast Forward to lead the hardware initiatives for the organization.
Brett comes to us with years of experience using a multitude of different hardware equipment. He has a passion for tinkering and finding solutions to complex problems. He attended the University of Nebraska at Kearney and has a Bachelor of Science in Criminal Justice. While serving five years with the Kearney Police Department, he experienced drone image processing in verifying image quality for legal documentation. In addition, he is active with the Nebraska Air National Guard as a boom operator for the 173rd Air Refueling Squadron.
Fast Forward uses patent pending camera systems and computer vision to automate the inspection & line patrol of utility powerlines. Validated in a 2022 pilot program, this technology has the scalability to patrol an entire utilities system in just a few weeks, directly reducing power outage and wildfire potential.
When out of the office, Brett enjoys spending time with his wife and two daughters. Summer is his favorite time of year and loves going to the lake to wake surf. He also has a deep passion for the outdoors and hunting. "I am excited to take on the roles and responsibilities of Hardware Specialist. I look forward to taking on the challenges and hurdles the business faces and be the one to find the solutions that make the business successful, said Brett."
Dusty Birge, CEO of Fast Forward said, "we are paving the way in solving some unique problems for the industry, and a dedicated focus to the hardware and quality control aspect is essential for scalability and optimal customer experience. Brett has the skillset necessary to add great value to the team."
Learn more about Fast Forward, HERE.