About Fast Forward
Fast Forward is a leading utility technology solutions company focused on automating inspection and documentation processes for electric utilities and municipalities. Our teams use vehicle mounted camera systems to autonomously capture data used for inspection and maintenance documentation.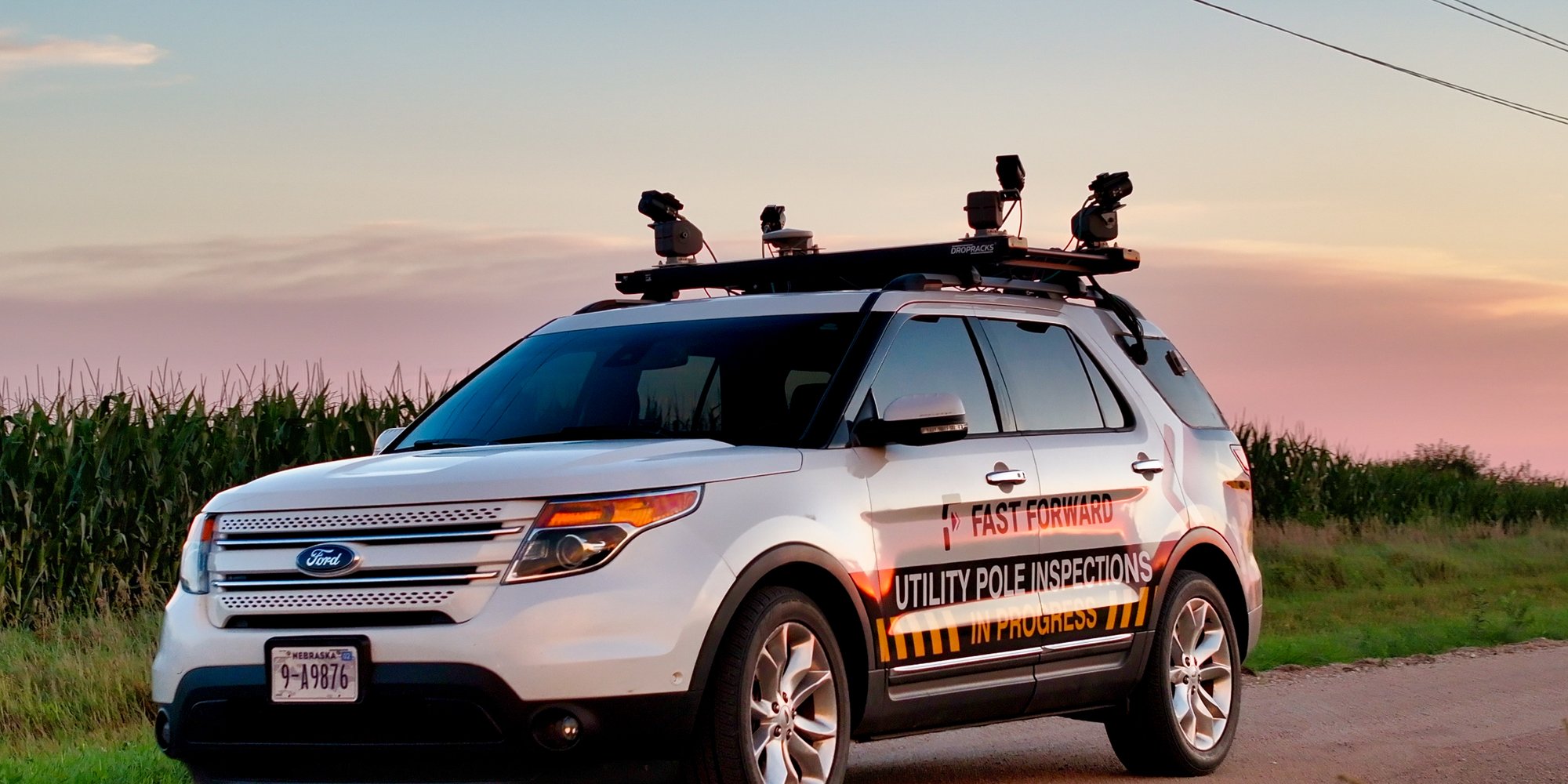 A vehicle has 25x the coverage rate of comparable tech used on drones for powerline inspections. We have simplified and are perfecting the process for when poles are near the road.
We've prevented hundreds of power outages with this technology, can we show you how?